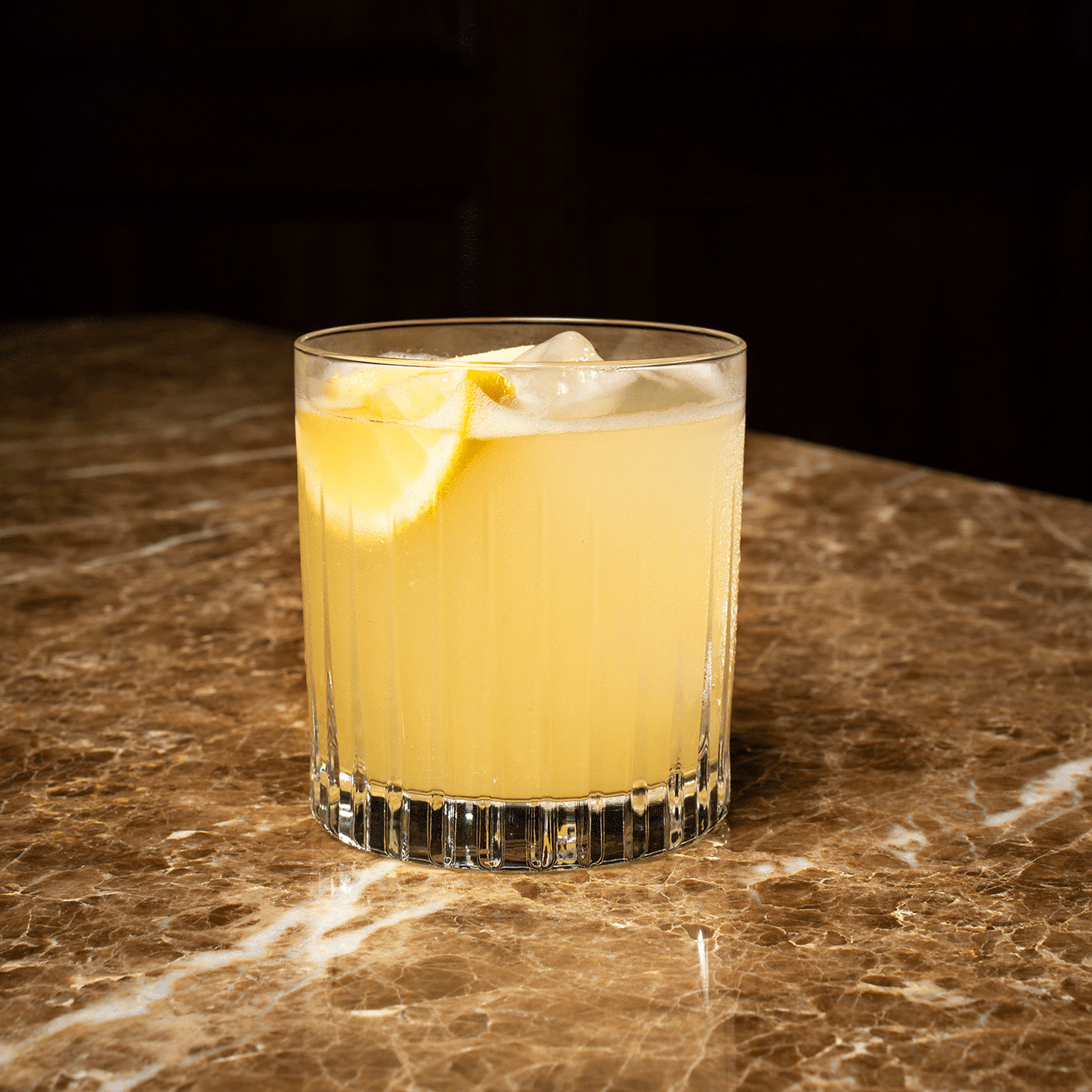 INGREDIENTS
50ml Hinch 5 Year Old Double Wood Irish Whiskey
20ml lemon juice, freshly squeezed
10ml simple syrup
10ml egg white (optional)
Garnish: Angostura bitters
METHOD
Add Hinch Whiskey, lemon juice, simple syrup and egg white, if using, to a shaker and dry-shake for 30 seconds without ice.
Add ice and shake again until well-chilled.
Strain into a coupe glass.
Garnish with 3 or 4 drops of Angostura bitters.
RAW EGG WARNING
Consuming raw and lightly cooked eggs poses a risk of food-borne illness.